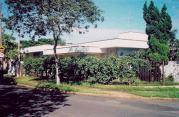 The home is strategically located, being very close to the two hospitals in Campinas that offer bone marrow transplant treatment for children with cancer. We provide a very comfortable home with three bedrooms, two and 1/2 bathrooms, an office, large kitchen with eating area, and a spacious living room area. In the living room area there is ample room for 6 couches, a TV with VCR, a TV with video game, a table for games, arts and crafts, and cabinet space for organizing a variety of play materials. The three rooms all have two beds, each with a pullout bed underneath, allowing for each room to have two patients and their accompanying mothers. Both the front and back garden areas provide a beautiful surrounding to the house.

When we receive a patient, every effort is made so that the room they receive upon entry always remains their special place. Even though the children are often hospitalized for lengthy stays we desire that they have the assurance that "their" room is being reserved for them. This helps them to feel a certain measure of security and continuity in this phase of treatment where so much has had to be given up.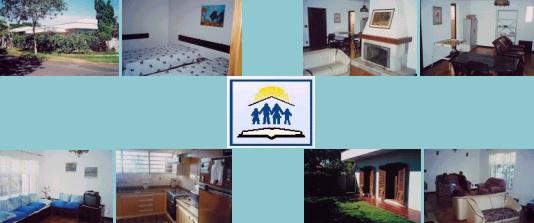 Here is a story that really encouraged us. One guest mother shared with us how her child always wanted to stay in the hospital for as long as he could, as he didn't look forward to returning to their place of lodging. After coming to the ASSOCIATION hospitality house he couldn't wait to be released from the hospital so that he could return "home."